Although last year was still in the spirit of restrictions due to Covid, the AUTOMECHANIKA 2021 exhibition was extremely successful. This year was no different. On November 22-24, 2022, ICS presented its innovations at the Dubai World Trade Center, explored new business opportunities and presented the latest technologies in surface preparation and dry ice cleaning. Our newest device IC 030 - an absolute novelty from the ICS company - had its unique world premiere here.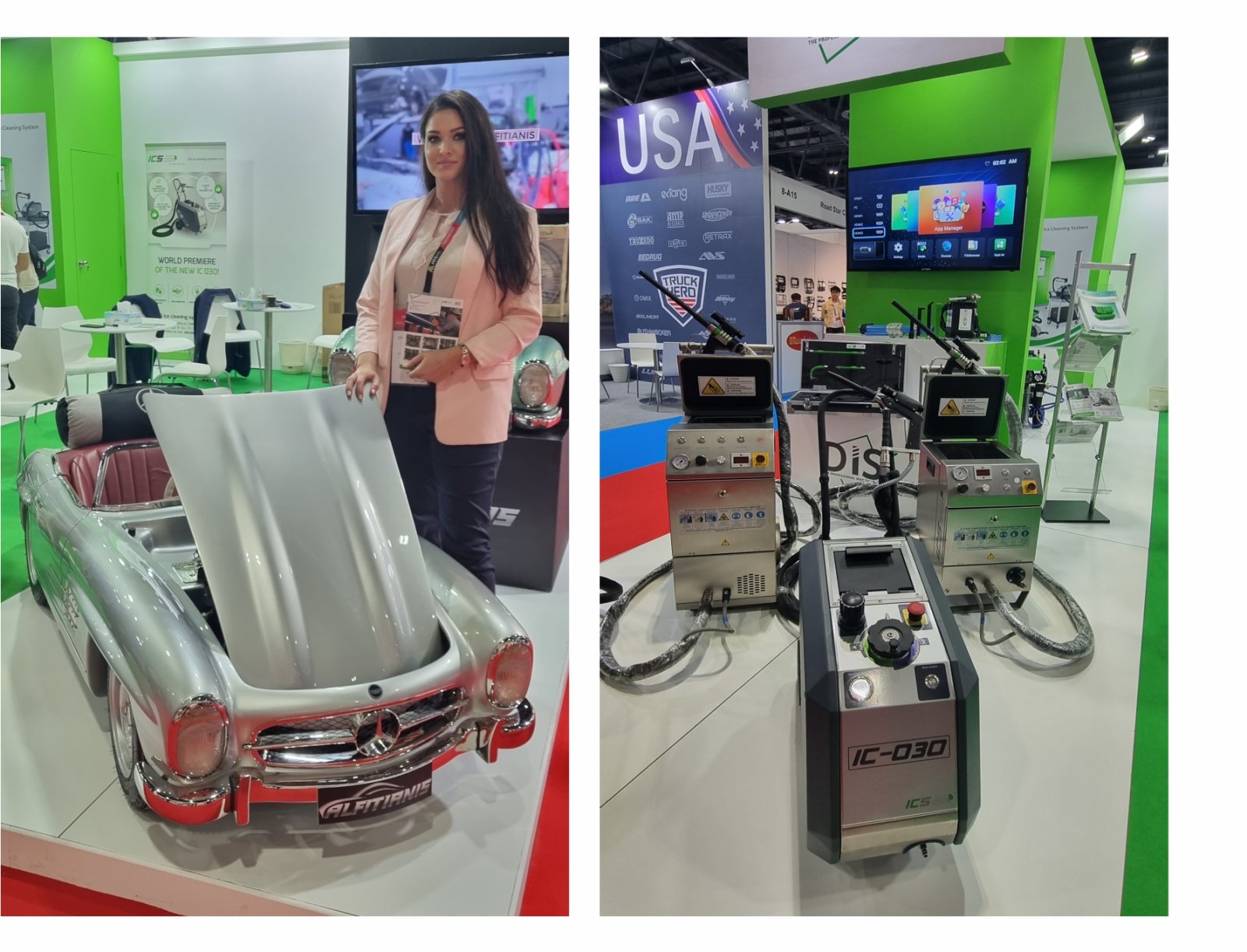 "In recent years, our team has participated in many exhibitions, but I must admit, none were like this one. AUTOMECHANIKA 2022 pleasantly surprised me with its dynamism. This event breathed an endless space for dialogue and moving economic relations. There were many people at the stand from the first day, who were interested in our modern technology. Thanks to our exhibits, the stand was literally a magnet, we attracted many visitors from all over the world. I see building relationships as the main benefit of our participation in the exhibition. It brings economic results and at the same time we make ourselves visible as a country. Therefore, I see the participation of ICS at AUTOMECHANIKA 2022 in Dubai, where the whole world is represented, as an excellent opportunity to present ICS as a modern dynamic company that provides innovative and especially "green" dry ice cleaning technology.
According to the feedback I've come across here, dry ice is still an unfamiliar term for many, often confused with steam cleaning. However, thanks to our exhibits, video presentations and dialogues, we gradually familiarized the visitors with dry ice cleaning technology, answered hundreds of questions and gained a lot of contacts". (Naďa V., Marketing ICS).