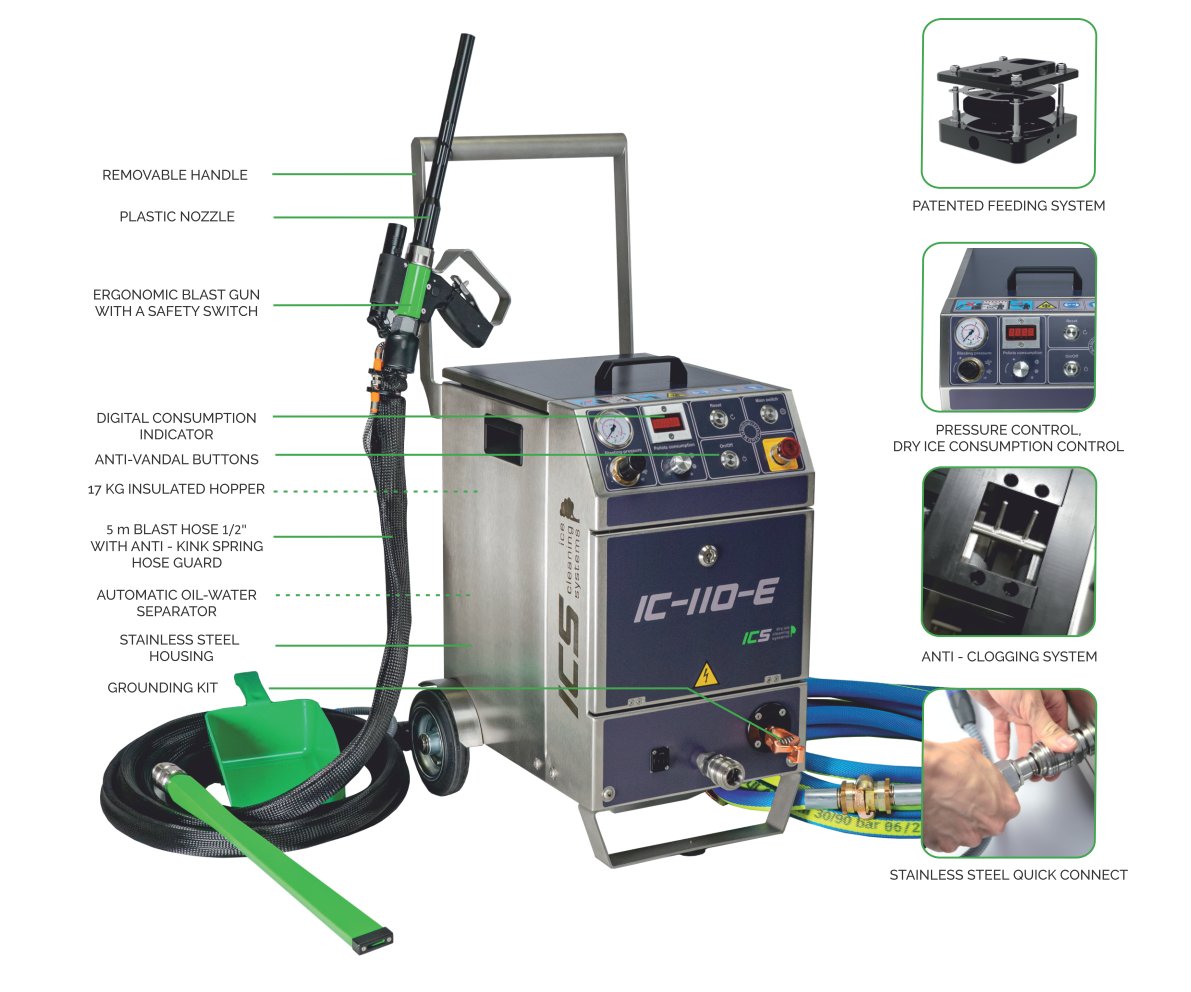 Characteristics
IC 110 E is a medium ICS professional ice blaster designed for pressures of 10 bar (145 PSI) or less which delivers exceptional cleaning performance while maintaining costs of the cleaning process at a minimum level.

The design predetermines this machine for businesses' in-house use for tool, machinery or mould maintenance applications.

The machine is characterised by unique compressed air consumption, starting at 0.5 m3/min (17,5-159 CFM), which makes the unit an unrivalled device in its class.
The ergonomically shaped blasting gun IG-10-E enables blasting even in inaccessible places, it can be supplemented with a Flex Fit ball head, which significantly multiplies the flexibility and availability of the cleaning process. areas of operations and production processes. In combination with the Flex-Case 2 nozzle set, the IC 110 E meets even the most demanding user expectations.


IC 110 E is a cost effective dry ice blasting solution suitable for variety of applications.