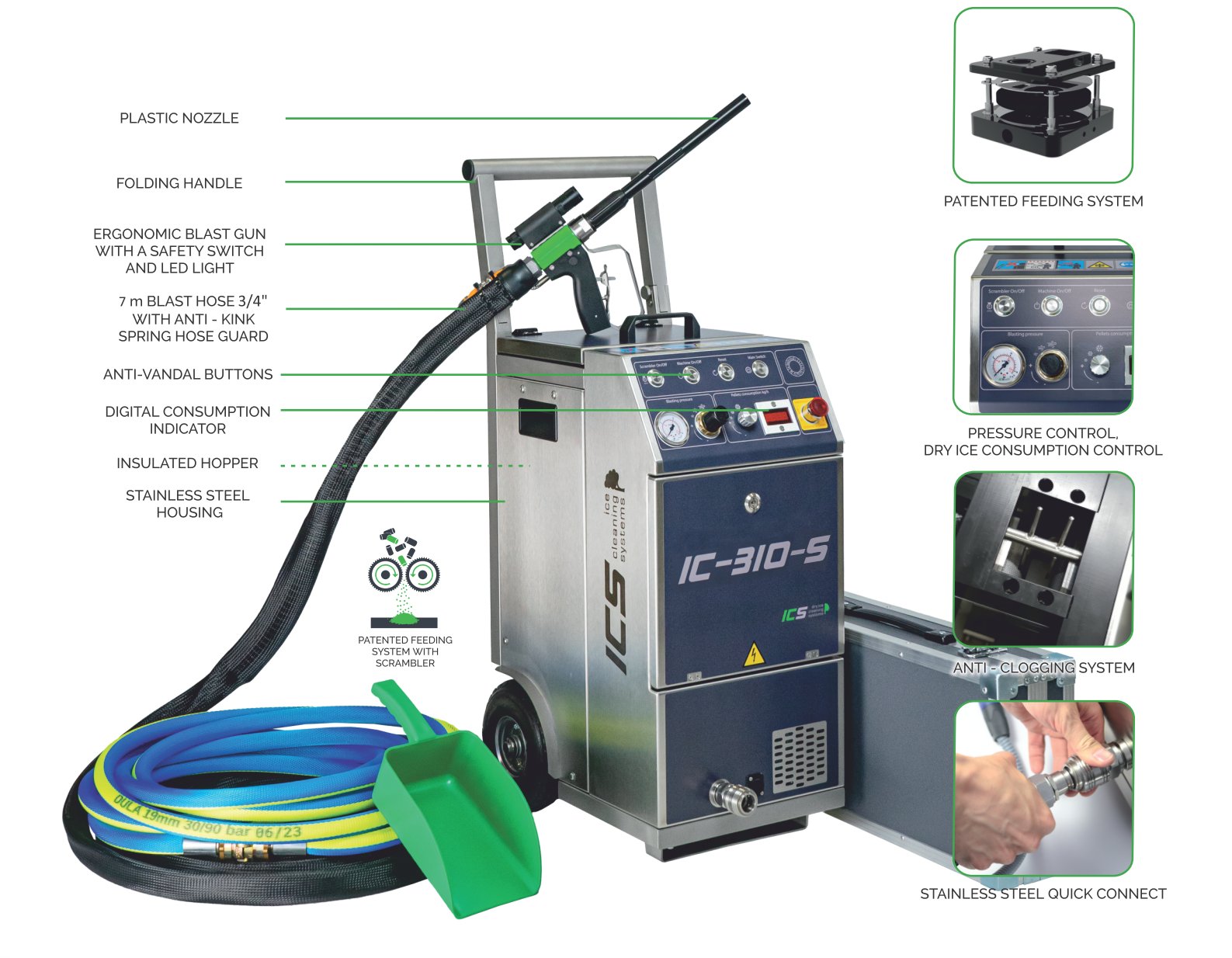 Characteristics
The professional dry ice blaster IC310 S is our most powerful machine and covers most cleaning applications. The patented pellet grinding system produces very small particles that can remove dirt from highly sensitive surfaces such as high-gloss moulds, pneumatic and electric lines, machine control panels, or car interiors.

You can choose between microparticle cleaning of delicate surfaces and the standard 3 mm pellet mode of heavier soiling by pressing Switch to a single button on the control panel.

The ingenious design of the pipe and hose system prevents the breakage of pellets by the airjet. The jet nozzles are shaped to increase the speed of the pellets before hitting the cleaned surface.

The stainless steel frame and the housing of the machine guarantee a long service life. The machine requires minimum maintenance costs even in the most difficult operating conditions.

With its sophisticated design and outstanding technical parameters, you can set yourself apart from the competition with the Dry Ice Blaster IC 310 S. If you are looking for versatility, power and effectiveness combined in one machine, it is IC 310 S ready to tackle any cleaning challenge.