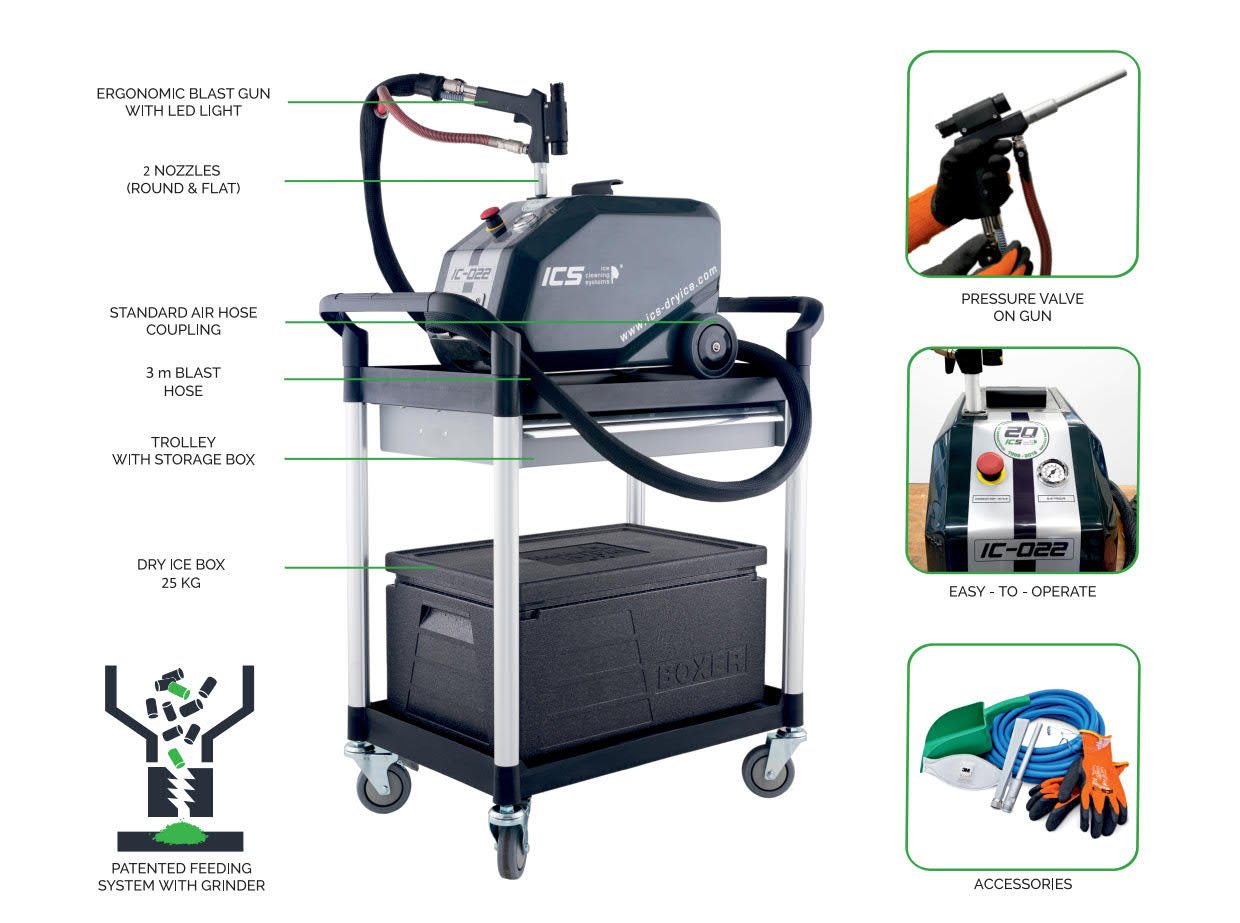 Characteristics
Dry ice blasting has never been so affordable! Discover a new dimension of surface cleaning!
Dry ice cleaning is now also available to car workshops, car dealerships, all manufacturing or maintenance companies in any industry, big or small. We bring you a cost-effective alternative to traditional cleaning methods.
The unique design of the IC 022 EVO offers surprising flexibility, performance and power. The maintenance-free feeding system from ICS accepts both 1,5 mm and standard 3 mm dry ice pellets.
The excellent design of the blaster allows easy handling even in tight access spaces. The operation of the machine is easy and fast to get used to.
With IC 022 EVO you are equipped to manage very wide variety of cleaning tasks.
IC 022 EVO with its unique feeding system offers unrivalled performance at an unbeatable price.