Extracting oil and cleaning of related equipment requires a unique environmentally friendly cleaning method and must meet the highest environmental, health and safety standards. In particular, sensitive power generation equipment and electrical components require regular maintenance and cleaning, as breakdowns cause damages amounted to millions of euros every year. However, more than two-thirds of these breakdowns are preventable with routine maintenance.
Effective industrial cleaning extends equipment life and reduces or eliminates costly repair programs. Manual cleaning is often postponed to prevent production line downtime. The company ICS Ice Cleaning Systems offers dry ice blasting technology to provide fast, safe and economical on-site cleaning of equipment - without dismantling or a necessity to cool down the equipment. Dry ice blasting uses solid carbon dioxide (CO2), a non-abrasive medium that does not damage the surface or equipment. Accelerated dry ice pellets are blasted at supersonic speed and sublimate on impact, which results in surface cleaning. Using dry ice cleaning technology is safe for most electronics.
Generators, turbines, stators, rotors, compressors, boilers and steam generators with heat recuperation can be cleaned by dry ice blasting. This process is non-conductive and environmentally friendly compared to traditional cleaning methods. Dry ice blasting reduces the likelihood of catastrophic failure, improves megaohm readings, increases polarization indices, and improves heat dissipation. Dry ice eliminates secondary waste and leaves no film or residue on contact surfaces. This process drastically reduces cleaning time and provides a detailed cleaning that allows faster reassembly without drying time and significantly reduces cost.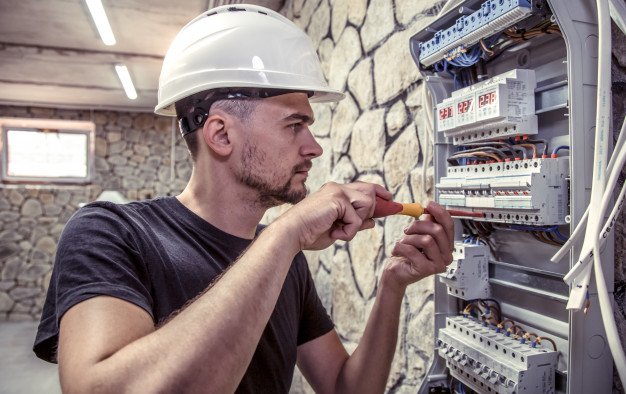 Benefits of dry ice blasting of electrical equipment
Dry ice cleaning is a process that can be safely used on almost all electrical appliances. It does not cause damage to stator slots, turbine blades or other sensitive components. Popular applications include hydropower generation equipment (stators and rotors), transformers, substations, gas turbine generators, insulators, motor control centres, power distribution panels, and system components.
- Safely cleaned equipment,

- Safe for the environment, Safe for employees
- On-site cleaning,
- Dry - non-conductive method
ELECTRIC MOTORS
Removal of accumulated carbon that can cause engine damage
Removal of debris from electronics without need to disconnect or dismantle the equipment - the process is dry and non-conductive.
Dry ice cleaning allows electric motors to be cleaned on site, what saves time and money by reducing manpower and downtime.
GENERATORS
Dry ice blasting cleans electrical generating equipment, and thus reduces downtime from overheating. The process also allows units to be cleaned on-site without damaging cables and insulation.
TURBINES
Dry ice cleaning is ideal for turbines. It is non-abrasive, allowing cleaning of deposits and other foreign materials without disturbing the blade.
INSULATORS AND SWITCHES
Fine electrical components can be safely cleaned with dry ice. The method requires no solvents. This method is dry and produces no secondary waste. It removes dirt from electrical cables without damaging their insulation.
POWER PLANTS
During peak electricity load in the summer, operators of the power plants need all generators operating at peak efficiency. Dry ice blasting allows power generation equipment to operate at optimum efficiency, potentially preventing catastrophic failures. Because dry ice sublimates, no secondary waste is generated and therefore no disposal or drying is required.