In a highly active industrial environment, it is only a matter of time before surfaces and equipment become dirty. Accumulation of grease, chemical residues and other materials can permanently damage equipment parts, hinder production operations and threaten the health and safety of workers or customers. Therefore, regular maintenance is required.
Standard industrial cleaning solutions are sometimes not enough. You need a method that is powerful enough to get the job done thoroughly, but versatile enough to do the job in safe and effective manner. Dry ice blasting may be the solution you are looking for.
Although dry ice blasting is not the only effective option for cleaning surfaces and preparing them for new coatings, its many benefits make it one of the best.
First of all, dry ice blasting is a dry process - unlike high power pressure washing and other water-based cleaning methods. As such, this method can be used for safe cleaning sensitive electrical equipment, while painters don't have to wait long to start applying new coatings after blasting is complete.
Dry ice blasting is highly effective at removing contaminants such as grease, oil, rust and scale from surfaces. One of the key benefits of using dry ice blasting for surface preparation is the reduced cost and downtime associated with eliminating secondary waste. Dry ice is a non-abrasive cleaning medium that ensures that the surfaces being cleaned are not damaged. It is also moisture free so that no further oxidation occurs. Dry ice blasting is also highly effective at removing bacteria and other hazardous contaminants that may be found in food processing equipment.


Further, dry ice blasting is versatile and offers variable power settings to adapt to the strength or fineness of a given surface, allowing you to clean complex machines without disassembling them.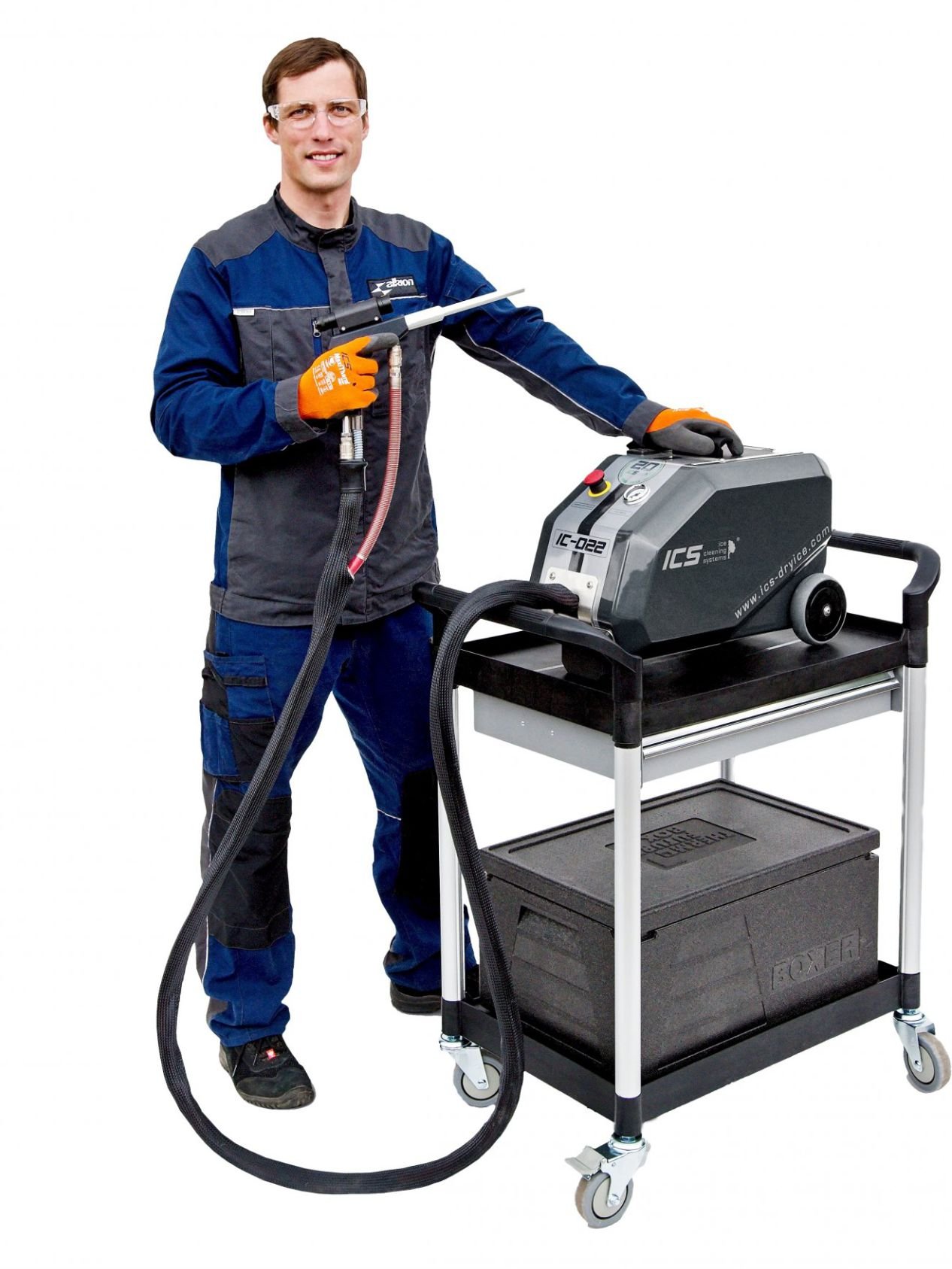 "We know from our years of experience that the costs associated with secondary waste disposal can be very stressful for our customers. Dry ice sublimates in contact with the surface, so no secondary waste is generated. This means that there is no time and financial cost to capture secondary waste and its disposal."
If you're looking for an effective, versatile, fast and safe solution for cleaning industrial surfaces, try dry ice cleaning.
You can rent our equipment for as long time as you wish.
Equipment for rent
Dry ice blasting equipment with hose, gun and nozzle.
Suitcase sets with nozzles, adapters, extensions.
Extension spray hoses, compressed air hoses.
Insulated containers.
…Contact our sales managerto find out more about our terms and availability.