Case Study │ Dry ice cleaning in Food Industry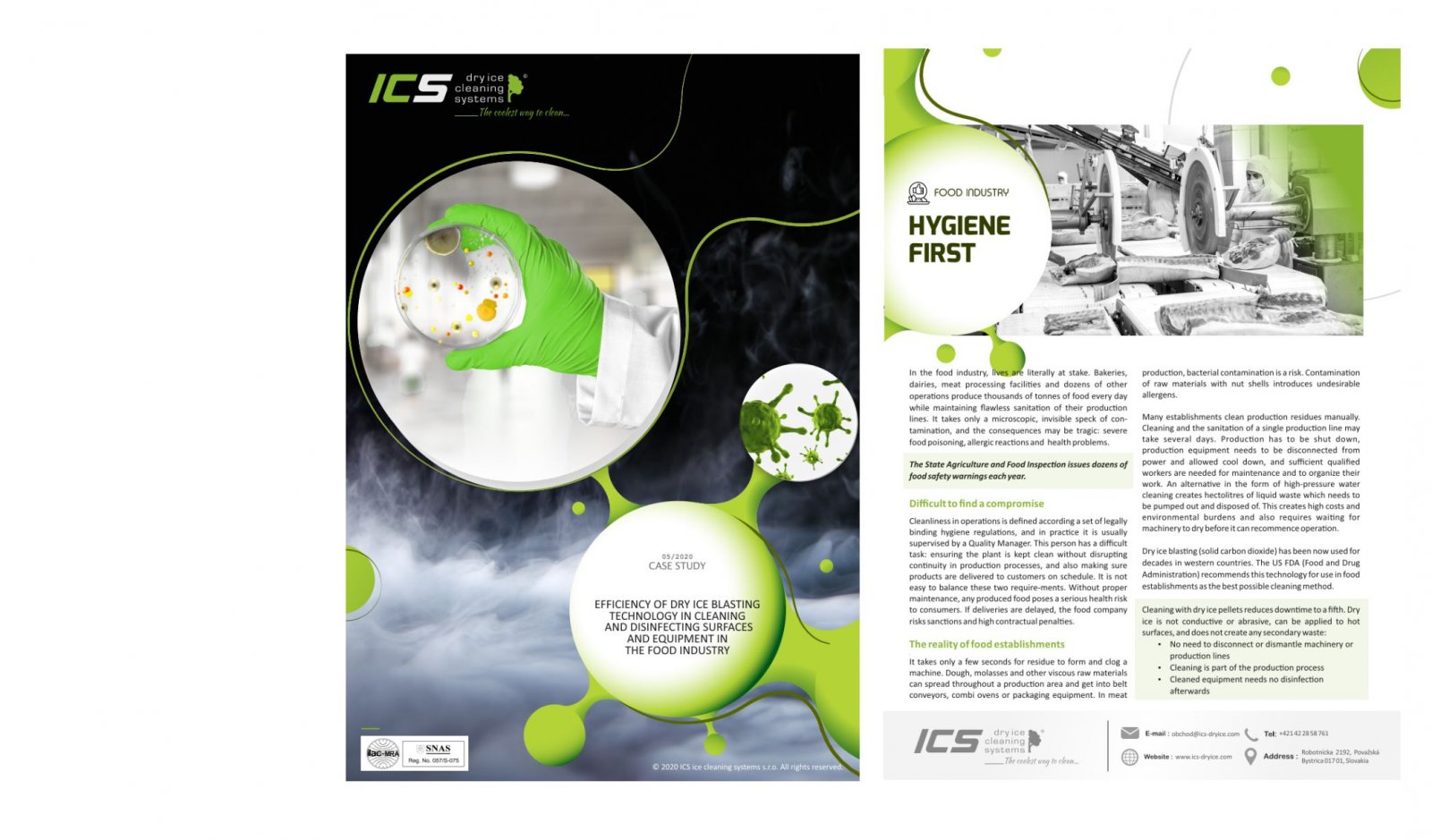 Although industrial dry ice cleaning is still only being introduced in our country, it is a well-established standard abroad. Dry ice cleaning can save food companies thousands of hours per year and effectively remove pathogens from their production lines.
Lives are at stake in the food industry. Bakeries, dairies, meat processors and dozens of other establishments produce thousands of tonnes of food every day, all while maintaining sanitary conditions on their production lines. Even microscopic contamination invisible to the naked eye is enough to produce tragic consequences, such as severe food poisoning, allergic reactions and other health problems. Production managers have a lot of responsibility in maintaining the cleanliness of the plant while also meeting product delivery deadlines to customers. Food poses a health risk to consumers without proper due maintenance. Delays in delivery also expose companies to the risk of high fines.